Our

Services
Empire Garage Doors and Gates is a full-service, licensed, and insured company that maintains, repairs and installs garage doors and gates of all types, for businesses and residences. The company has been is business in San Diego since 2007.
Our Professional Quality
Empire Garage Doors and Gates only uses manufacturers and materials with some of the best industry warranties. The company offers a one year labor guarantee on all installations and repairs and possesses a commercial fire door certification.
As licensed contractors we manage any additional construction needed to support the gate or garage door's installation, both the physical support, power, and electronics communications.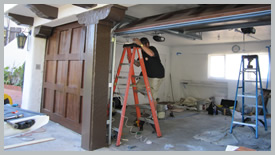 Garage Doors
Empire Garage Doors and Gates services garage doors, pedestrian gates, vehicle gates on all types of commercial buildings, condos, and homes.
Whether you need a one-piece tilt up, a sectional, a jam track type, a side mount or a belt/chain/screw drive, we maintain, repair and install all styles.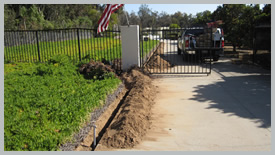 Gates
Gates come in all types and we have the expertise to maintain, repair, and install all of them: commercial overhead operators, side mount operators, slide and swing gate operators.
We are experienced contractors able to service, repair and install telephone entry modules and intercoms.
Any Material Type
We can work in a choice of materials for gates and garages or pedestrian doors: iron, wood, or steel sectional.
Fabrication
We are able to fabricate iron fences and gates to customer requirements. We can build to your specifications or help you draft a design.
Maintenance Contracts
We offer maintaince contracts for garage doors and gates that we have installed or that were installed by others. Please contact to determine whether an annual, bi-annual, or quarterly inspection and maintenance routine would work best for you.
our company
Commercial

Door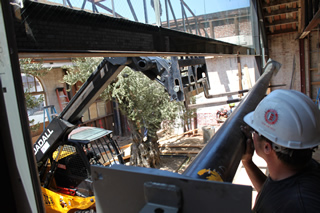 Residential

Gate